Enjoy Venturing in TWO Ways!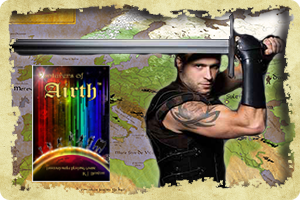 In the Fantasy Role Playing Game – Venturers of Airth® (FRPG), you gather your friends and let your imagination run free in a mysterious Tolkien-esque world where magical creatures rule and surprises lurk around every corner.  But, before the adventure begins, you get to learn all about the unique inhabitant of Airth you're about to become. Roll the dice and use your own ideas to come up with a character that is uniquely you—whether you're a rock-collecting elf with an attitude problem, or a socially awkward wizard who loves to sing off-key. Each player character is totally unique. Our Player Character Generator allows each player to create or customize their character then print a card for the TTG or print a complete Venturer Record Sheet for the FRPG.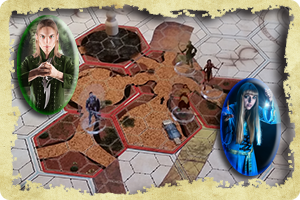 Your party of young venturers has been tasked by the maiden LuChinda to discover the whereabouts of her father, Garrold. Following his trail, you come to one of the dark entrances to an abandoned dwarven underground mine. Your party agrees to enter the darkness to find him. Will you find Treasure and greatness or something more Sinister?
Introducing our new Table Top Game (TTG) that allows players of all ages to enjoy fantasy gaming. Includes over 120 cards, 36 hex game tiles, plastic figures and more. Our Player Character Generator allows each player to create or customize their character then print a card for the TTG or print a complete Venturer Record Sheet for the FRPG